The CloudCasa team welcomes you to our first CloudCasa newsletter! We hope that you will find CloudCasa to be a truly unique and productive service for your DevOps and IT Ops team to support data protection, disaster recovery, and compliance requirements for your cloud-native applications.


In this newsletter, we'll start by going through why Catalogic Software launched CloudCasa, and offered the service with a generous free service plan. Moving forward, we'll focus more on introducing new features and provide tips to help you and your organization be DevOps data protection rockstars. Please do provide us your feedback and suggestions to casa@cloudcasa.io.
"CloudCasa is a reimagination of data protection for cloud native applications that exploits the strengths of public cloud infrastructure and Kubernetes.."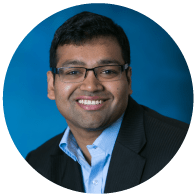 Sathya Sanakaran
Coo, Catalogic Software
We built CloudCasa to address the data protection weaknesses in Kubernetes and cloudnative infrastructure and bridge the data management and protection gap between DevOps and IT Operations. We also built it with the goal of doing all the hard work for you to backup and protect your multi-cloud, multi-cluster, applications. CloudCasa is so easy to use that even developers won't mind managing backups!
CloudCasa is a simple, scalable, and cloud-native backup-as-a-service solution built using Kubernetes for protecting Kubernetes and containers. As a SaaS solution, CloudCasa removes the complexity of managing traditional backup infrastructure, and it provides the same level of application-consistent data protection and disaster recovery that IT Operations provides for their server-based applications today.
"CloudCasa from Catalogic Software is bringing a focused approach to supporting the need for protection and snapshots in the Public Cloud, with an eye on the longer term maturity that is needed for the enterprise."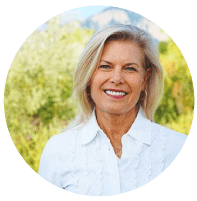 Camberly Bates
Managing Director, Evaluator Group
Why a Free Service Plan ?
Simply put, we want developers and DevOps teams to start using CloudCasa and get real value from the service before they go into production. No strings attached, no credit card required. Check out our generous Free Service Plan, which promised to remain free forever.
When you progress your Kubernetes applications into production or add stateful workloads, we expect that you will need to expand your backup storage retention times from 30 days to months or years. And you will want capabilities like multiple recovery points, long-term retention options, and choice of different regions and cloud providers. At that time, we'll be incurring costs on your behalf, and you will need to upgrade to our paid service plan.


Spotlight Feature - Amazon RDS Backup
Cloud databases account for a large portion of persistent data for applications running on Kubernetes, and they require protection along with parts of the application. Addressing both Kubernetes and cloud databases in a single backup service helps ensure consistent recovery points, and provides faster recovery times for applications that have stateful data outside of Kubernetes
CloudCasa now supports cloud databases starting with Amazon RDS.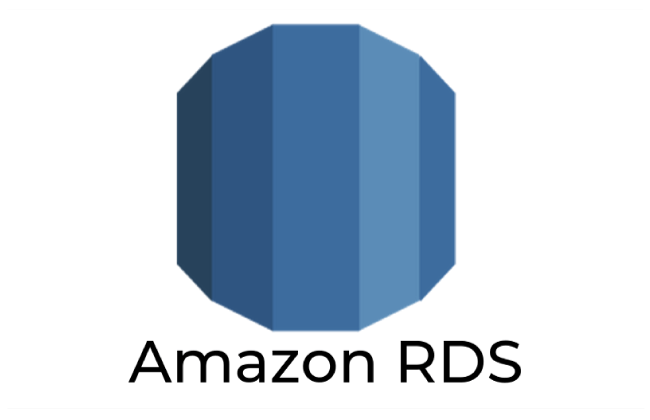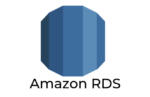 CloudCasa MarketPlace Update
Our goal is to make CloudCasa available in your favorite Kubernetes or public cloud provider marketplace. Not only does this provide an integrated deployment and update experience, but it's also great for you to know we have tested and passed the marketplace requirements for working with their Kubernetes distribution or cloud service.
The CloudCasa Helm chart is available through the SUSE Partner Software Catalog as a SUSE Rancher Ready application and the SUSE Rancher Apps & Marketplace in the Rancher management console. CloudCasa will backup your cluster resources and snapshot your persistent volumes for the clusters managed by SUSE Rancher.
The CloudCasa agent is also available as a 1-click application in the DigitalOcean Marketplace. Start with our free service tier – we would love to hear from you on what container storage you are using and what managed databases you want to include for additional enterprise data protection.


CloudCasa works with all popular K8s distributions, such as Red Hat OpenShift, Suse Rancher, and VMware Tanzu. It also works with cloud-based managed Kubernetes services such as EKS, AKS, and GKE. Your Kubernetes version must be 1.13 or higher, including the new 1.21 release, for CloudCasa to protect your resource data. To leverage CSI snapshots, the registered cluster must be version 1.17 or higher.
In April, the CloudCasa team was happy to announce the addition of several major new service features:
Region Choice for Backups – choose which region you would like your data sent towhen CloudCasa backs up your Kubernetes resources.
Pause/Resume Scheduling for Backups – pause and resume scheduling of defined backups for both Kubernetes and Amazon RDS.
Many UI improvements were made – thanks for the feedback – and we've maintained the same look, feel, and ease of use.
Other Improvements – CloudCasa agent Helm chart installation, agent performance and reliability improvements, and platform robustness improvements.
We are working on a long list of new features, including additional marketplaces such as Red Hat, AWS and Azure, Persistent Volumes backup, Azure storage for backups, and support for non-CSI volume snapshots in EKS. Please keep the feedback coming and help us prioritize your next feature.
Did you miss our live webinars? We've got you covered!
Go to CloudCasa Webinars and watch them on-demand.
Be sure to read our CloudCasa Blog to learn about new features, marketplaces, and partnerships as they happen and subscribe to the CloudCasa YouTube channel.