Manage, Run and Support Velero Backups at Scale!
Centrally manage Velero and Red Hat OADP backups and configuration across multiple clusters and cloud providers from a single pane of glass.
Catalog Velero recovery points and manage configurations including settings, backup definitions, and schedules.
Monitor and report on Velero and OADP backups across clusters and clouds.
Perform guided Velero recovery and migration of Kubernetes clusters on-premises, in the cloud or across clouds for AKS, EKS, GKE.
Get Velero open source support from our experts!
Manage and monitor your Velero backups of Kubernetes clusters, resources (etcd backup), and application data to ensure your critical applications can be recovered in the event of user error, ransomware attacks, systems failure, or natural disasters.
Velero Open Source Support 
Sign up for the CloudCasa for Velero plan and start managing all of your Velero installations from a single console with standard business support.
CloudCasa for Velero is fully compatible with and complementary to open source Velero and Red Hat OADP backup installations, allowing users to catalog, manage and run Velero backups at enterprise scale with no disruption or migration. All CloudCasa pricing plans support up to 15 worker nodes for free for Velero suport, observability, configuration management, and guided recoveries.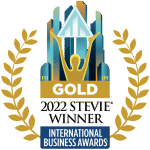 GigaOm Radar for Kubernetes Data Protection
CloudCasa Named a Leader and Outperformer