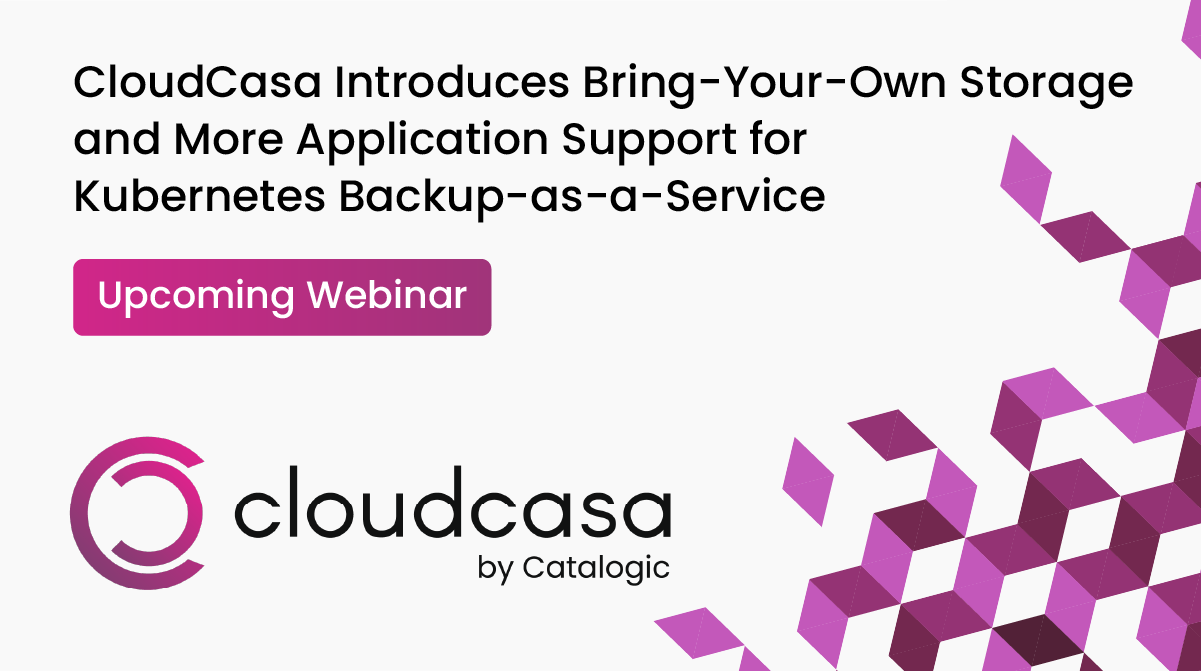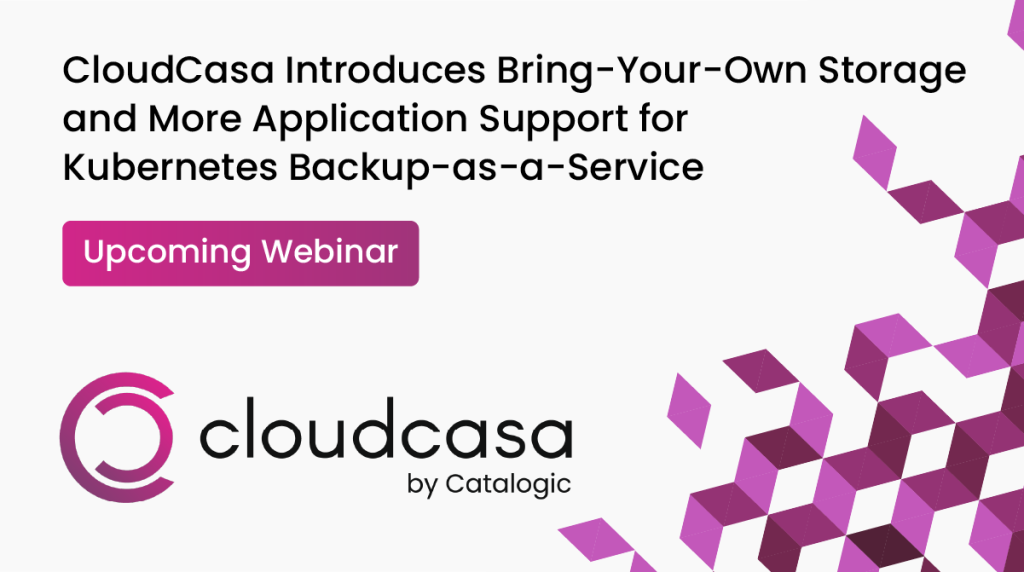 With CloudCasa, DevOps and IT teams can now be confident that their Kubernetes clusters and application data are protected and tamper proof. At the same time, they can be sure that they are only paying for the data they are protecting or simply start with the Free Plan with 100GB included. This webinar covers new features of CloudCasa and the key benefits that CloudCasa provides for any Kubernetes environment, including:
New Starter Pricing – 1 TB of backup storage is now offered for $199 per month (with yearly commitment).
Bring Your Own Storage –option to support end users' S3 compliant object storage for a backup repository, including Amazon S3, DigitalOcean Spaces, Backblaze B2, Wasabi, and Google Cloud Storage.
"Bare metal" Recovery for Amazon EKS – option on restore to automatically create a new EKS cluster using your backed up parameters.
Storage Class Remapping During Restore – option to remap storage classes at restore time.
Application Hook Templates – system-defined application hook templates for common applications.
Speakers:
Aaron McCune, Solutions Architect at Catalogic Software
Martin Phan, Field CTO at Catalogic Software