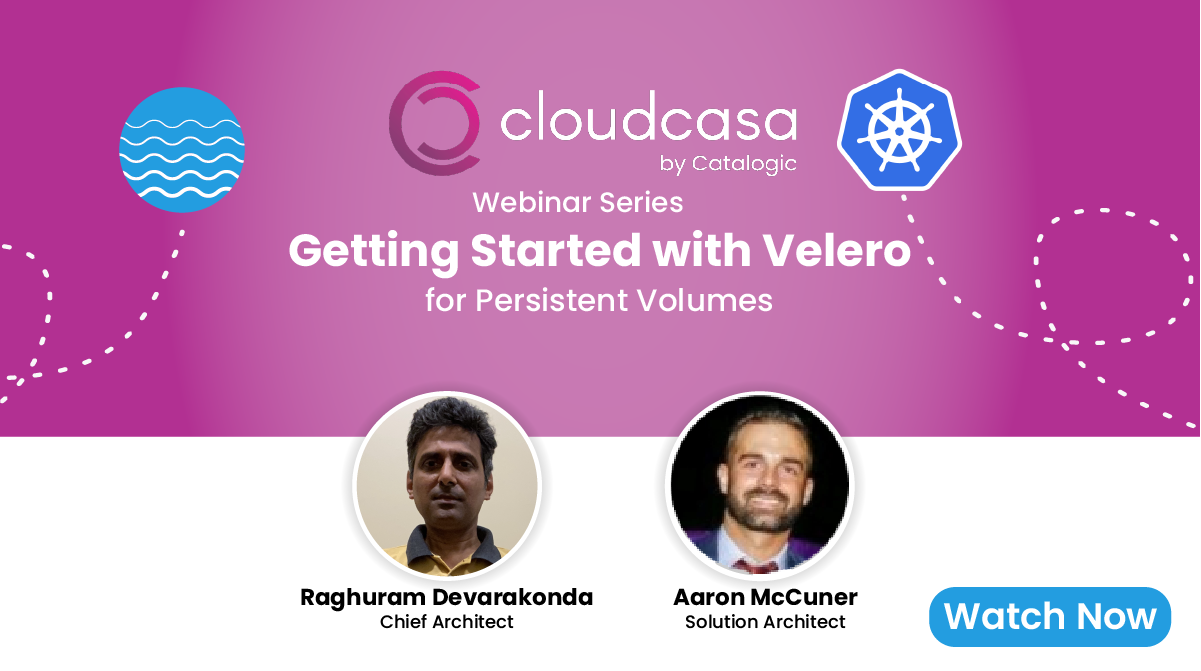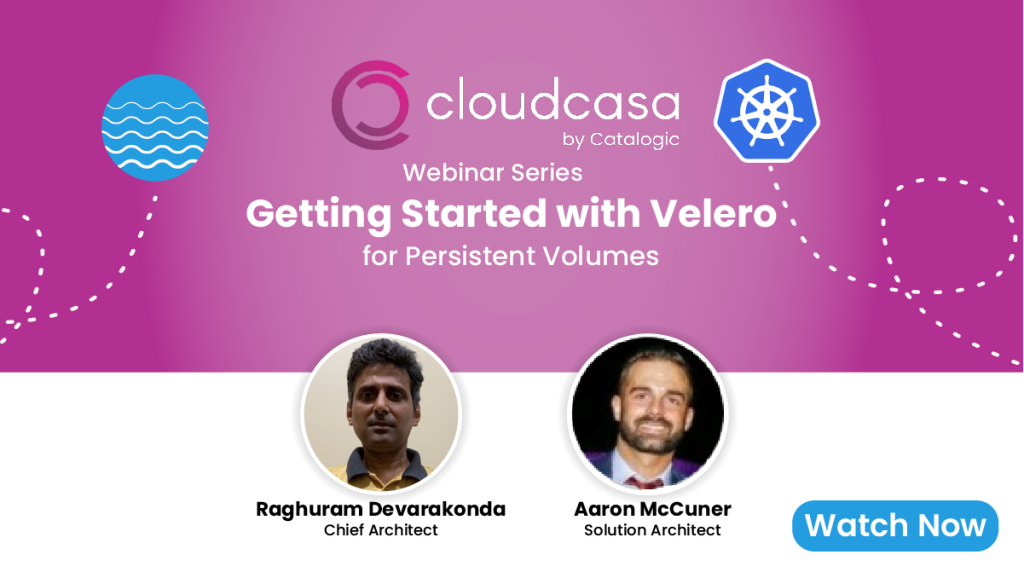 This is the first of our series on Velero – the open source Kubernetes backup and recovery tool. While it's powerful and flexible, the initial setup can be daunting to a beginner. Persistent Volumes also require CSI configuration, which varies from provider to provider. In this webinar, we will present all the information you need to get started with Velero. We will walk through the following configuration accompanied by a live demonstration.
1. Installation Overview and Options – CLI Method
2. How to validate your CSI Configuration for Persistent Volumes?
3. Configuring Backup Storage Location(BSL) on an S3 compatible provider.
4. Performing a test snapshot and File System Backup
Can't make it? Don't worry. You can still register and view the webinar on your own time. 
**1 attendee will receive a $100 Amazon eGift card**