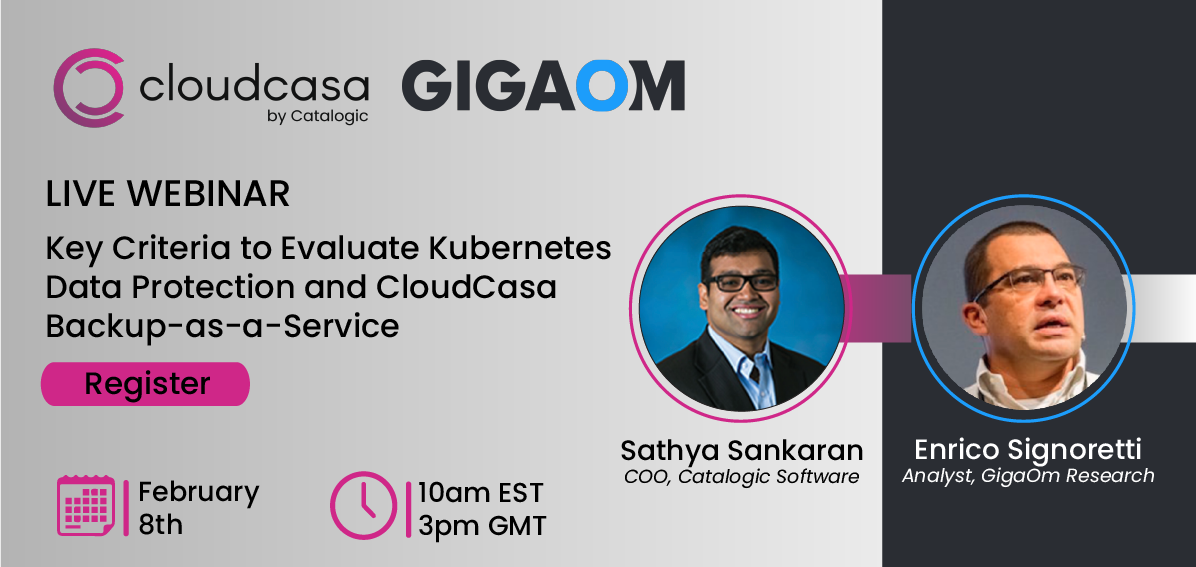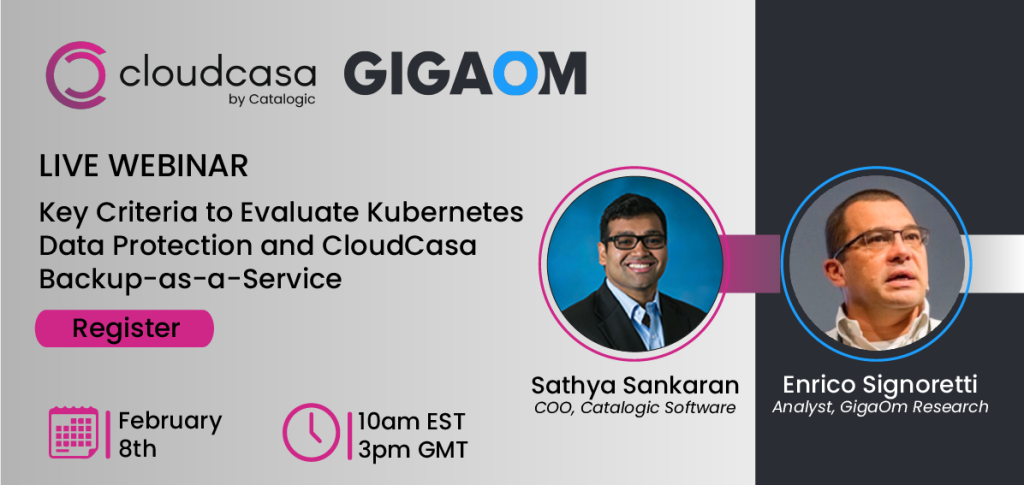 The market for cloud-native data protection is growing rapidly, with both incumbent vendors and challengers in the market competing to fill the gap for data protection of stateful applications on Kubernetes. Existing data protection tools, built for legacy technologies such as virtual machines, do not fit well into the container paradigm. Vendors are adapting existing solutions or creating new products to better aligned with the cloud-native and container paradigms.
Join GigaOm analyst Enrico Signoretti and Sathya Sankaran, COO of Catalogic Software, as they explore this dynamic market, including:
Why traditional backup doesn't work for Kubernetes
Key criteria to evaluate Kubernetes data protection
Adoption trends for Kubernetes data protection
This webinar will also cover how CloudCasa, a fast mover in the GigaOm Radar Report for Kubernetes Data Protection, addresses the key criteria and how it is adapting to multi-platform, multi-cloud, multi-team, and self-service use cases across the entire enterprise.
Presenters:
Sathya Sankaran, COO of Catalogic Software
Enrico Signoretti, Analyst, GigaOm Research