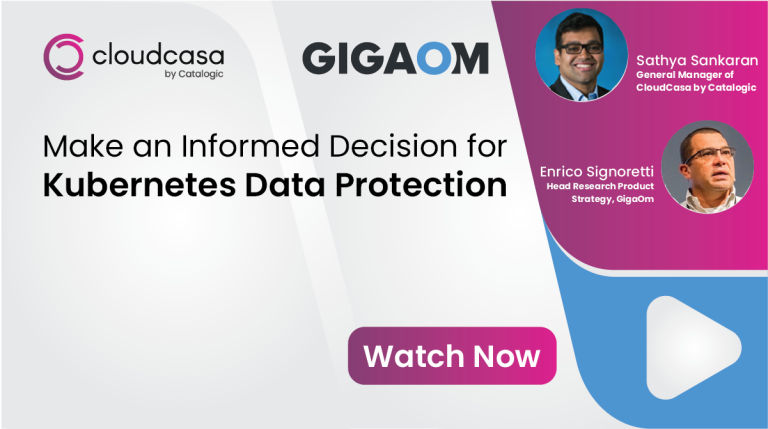 The adoption of Kubernetes for container-based environments has changed the rules around data protection. Traditional backup approaches can't keep pace with the complexity, volatility, and velocity of change in these container-based microservices environments.
Join this webinar to hear from GigaOm Head of Research Product Strategy, Enrico Signoretti, as he reviews emergent needs for Kubernetes data protection, including the urgency and risk, benefits, best practices and organizational impacts. Together with Sathya Sankaran, GM of CloudCasa by Catalogic, they review how CloudCasa meet this emergent need, providing end-to-end environmental awareness and data protection and migration features that work with Kubernetes and cloud-native services that would otherwise be at risk.
Attendees of this webinar will receive a free copy of the CXO Decision Brief: Kubernetes Data Protection by Enrico Signoretti, that can be used to help your business team and CxO gain deeper insight into the value proposition, so you can make the right decision for your business.