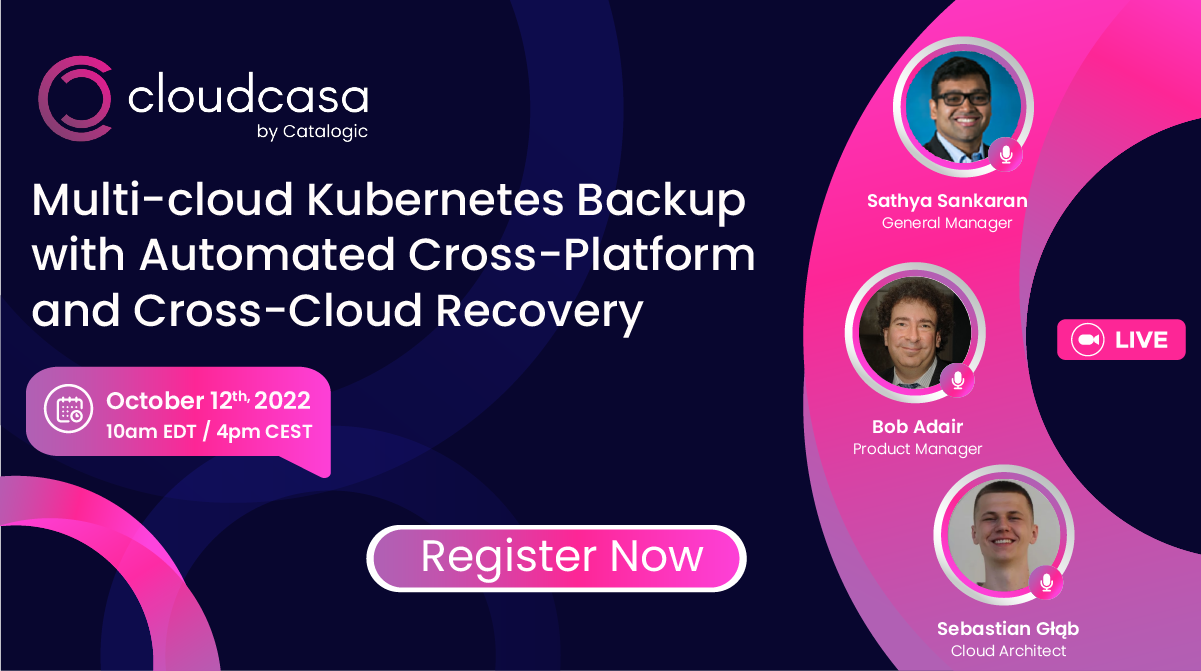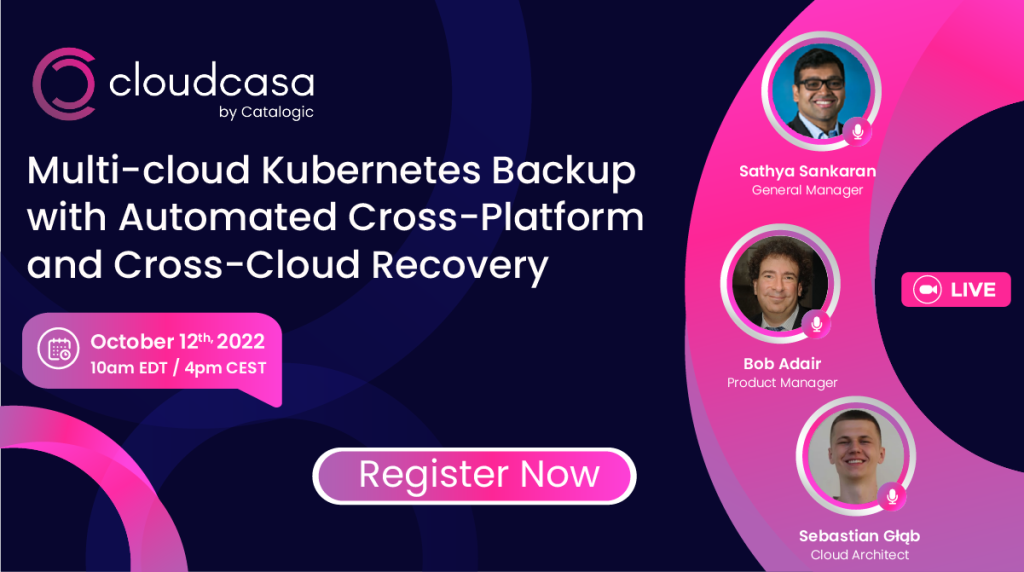 How's your multi-cloud data protection and recovery strategy? If you currently use or plan to use one or more hosted Kubernetes services like Azure Kubernetes Service (AKS), Amazon Elastic Kubernetes Service (EKS) or Google Kubernetes Engine (GKE), join us on this webinar to learn why an integrated multi-cloud data protection solution is needed.
Multi-cloud integration for backup and recovery provides the following key benefits:
Central management of credentials, accounts and clusters.
Fast deployment (<10 mins) with rapid recovery.
Automated cloud recovery from any cloud or any on-premises platform.
Get a sneak peek of the new cloud-aware, data protection features that the CloudCasa team will be demonstrating at KubeCon + CloudNativeCon North America 2022, including cluster auto-scaling on recovery, continuous cluster refresh and staging, and automated on-premises and cross-cloud recovery.
Speakers:
Sathya Sankaran, GM at CloudCasa by Catalogic
Bob Adair, Product Manager at CloudCasa by Catalogic
Sebastian Głąb, Cloud Architect at CloudCasa by Catalogic