KubeCon + CloudNativeCon NA 2022 Oct. 24-28, 2022
CloudCasa is excited to be a sponsor at KubeCon + CloudNativeCon NA 2022 and for the co-located Data on Kubernetes Day.
Looking for an all-access virtual pass? Follow the 3 easy steps below and we'll send you a FREE one!
Fill out this form
Sign up for the Free Service Plan (no credit card necessary)
Execute a cluster backup
At KubeCon, come meet us at our in-person booth (S3) in Detroit or at our virtual booth!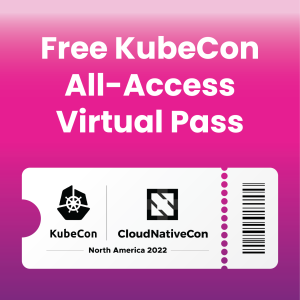 Why CloudCasa for AKS and EKS Data Protection
CloudCasa is unique in the industry in providing cloud and service awareness for Azure Kubernetes Service (AKS) and Amazon EKS, and supporting all other major distributions and managed K8s services. 
The advantages of Azure and AWS cloud integration is that it provides easy registration, cluster auto-Inventory, "bare metal" cluster recovery, account and clusters audits, and more!
With CloudCasa, you don't need to be a storage or data protection expert to backup and restore your Kubernetes clusters.  It's easy for a single cluster, and just as easy for a large multi-cluster, multi-cloud, and hybrid cloud environments.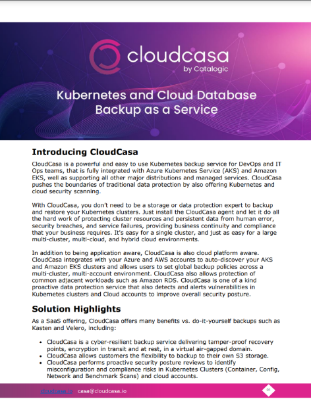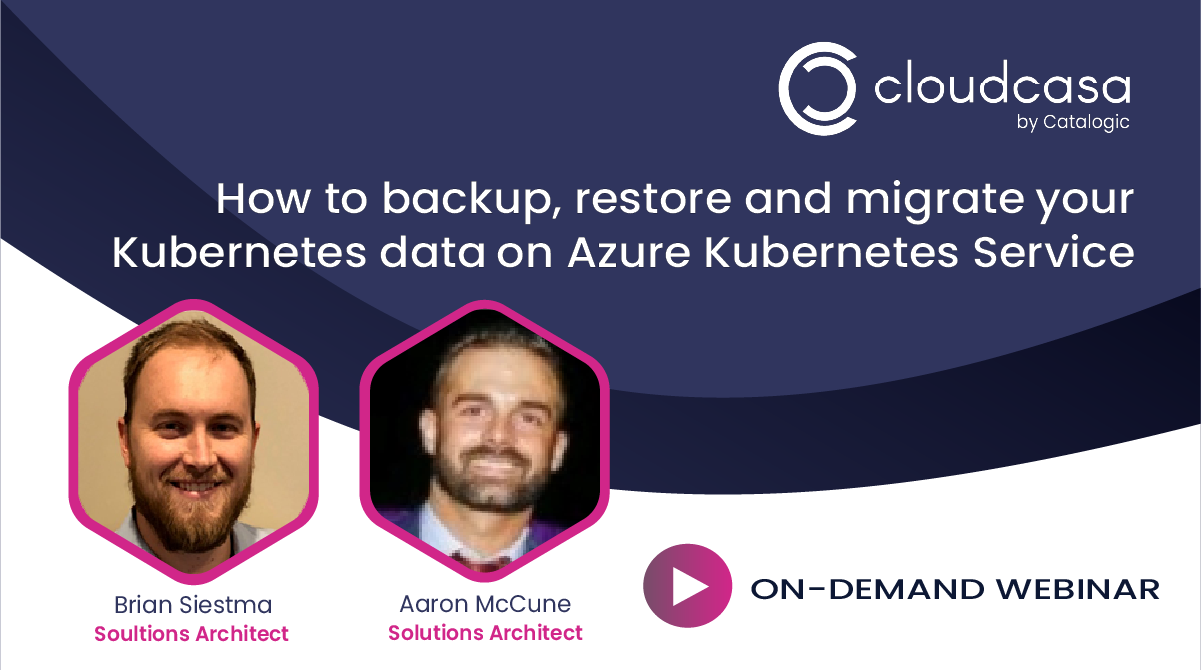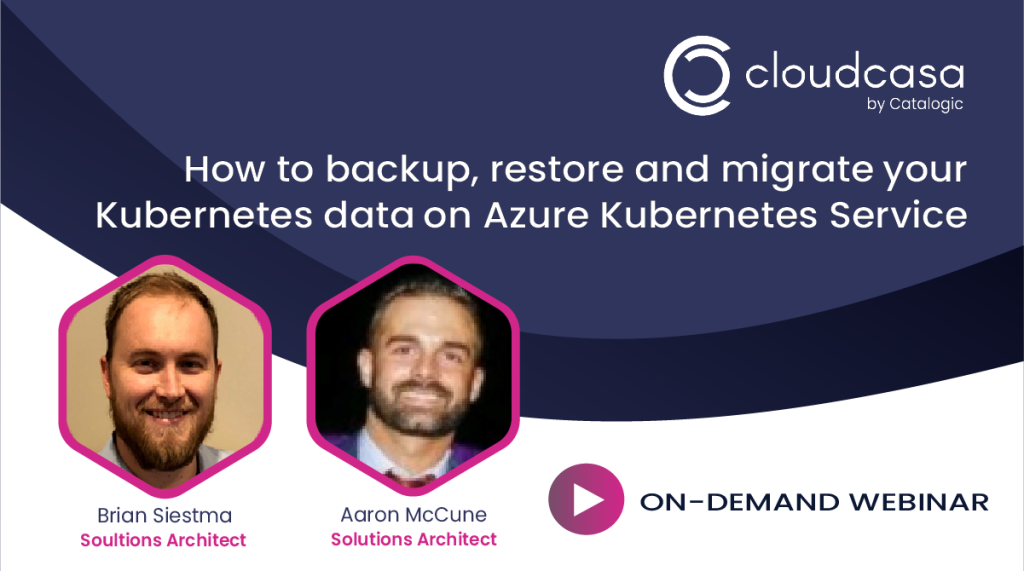 Watch this on-demand webinar to learn about new CloudCasa features that were demonstrated at KubeCon, including:
RBAC

 for enterprises and self-service backup and recoveries for developers.
Support for multi-tenant clusters with

Clastix

Capsule integration to provide self-service backup and recovery
Native integration with AKS in addition to Amazon EKS.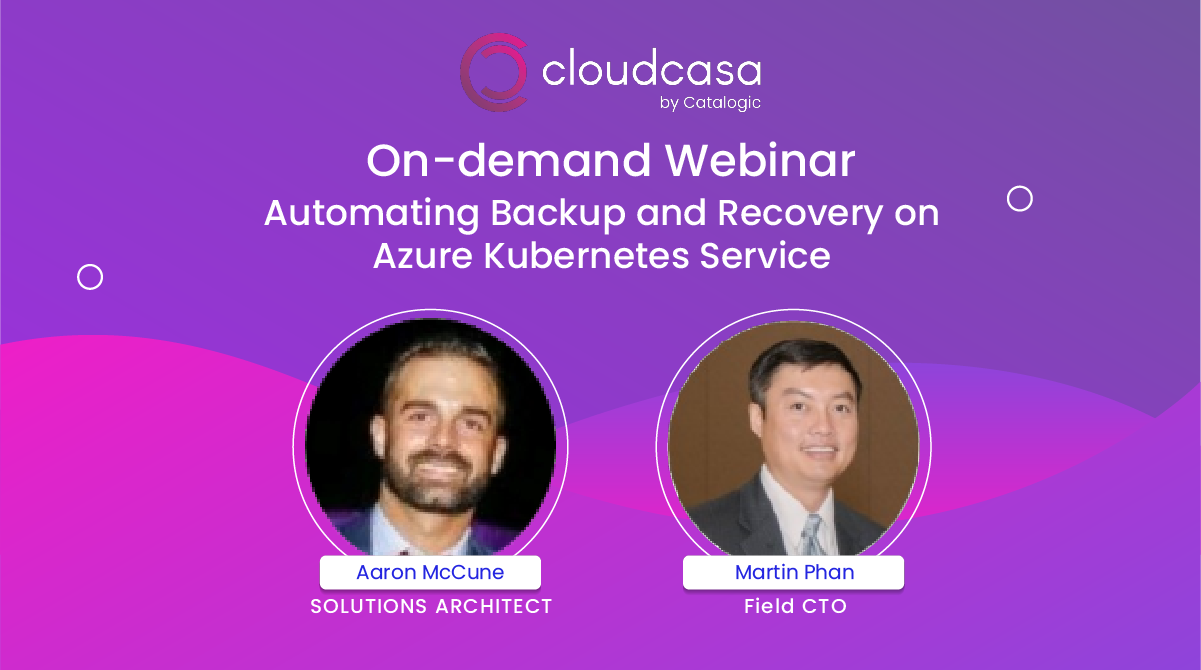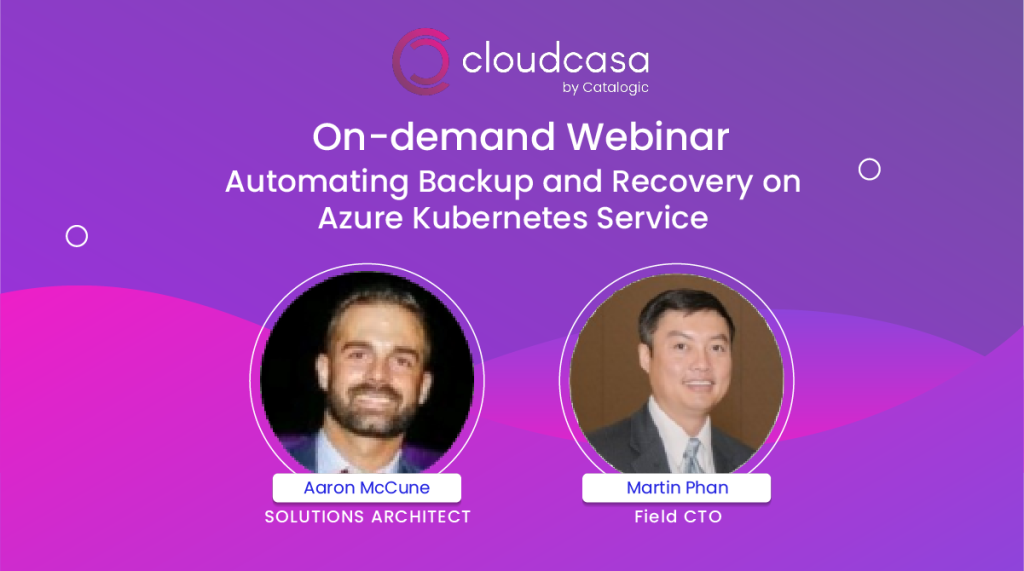 Do you have a Kubernetes backup and restore strategy in place for dev/test, staging and production?
 With CloudCasa, DevOps and IT teams can now be confident that their AKS clusters and application data are protected, tamper proof, and fully recoverable while only paying for the data they are protecting. In this webinar we will go over the advantages of native Integration with Azure and AKS: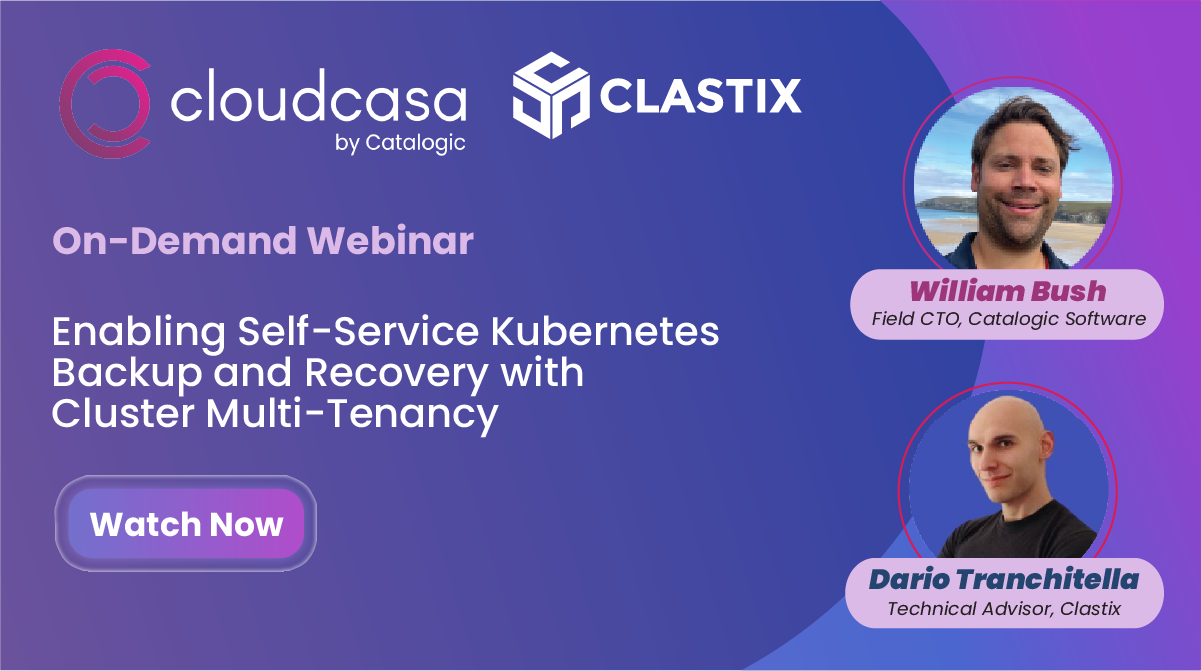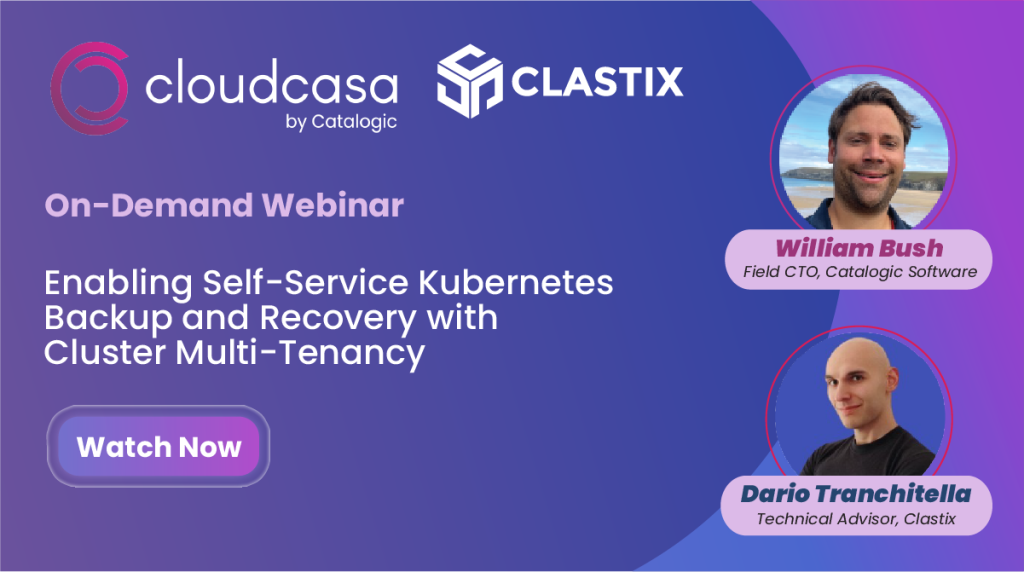 Are you wanting to reduce Kubernetes cluster sprawl and enable developers to do their own backup and recovery?  
Join William Bush, Field CTO at CloudCasa by Catalogic and Dario Tranchitella, Technical Advisor at Clastix, for their discussion on cluster multi-tenancy and how it can easily enable secure, self-service Kubernetes backups.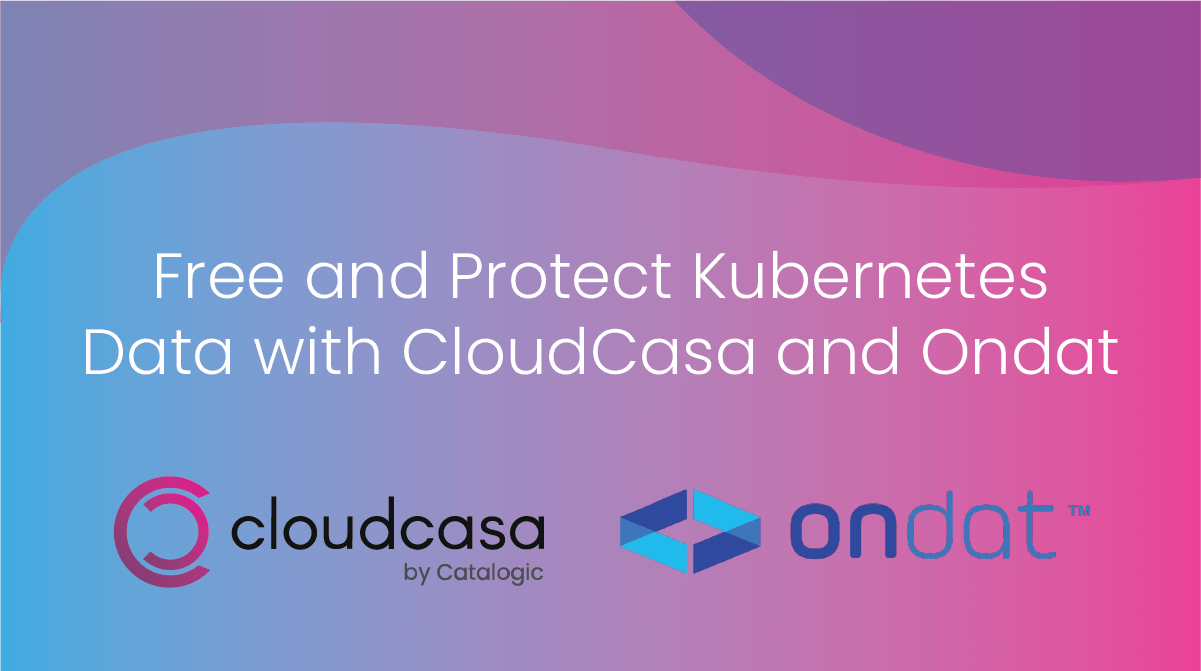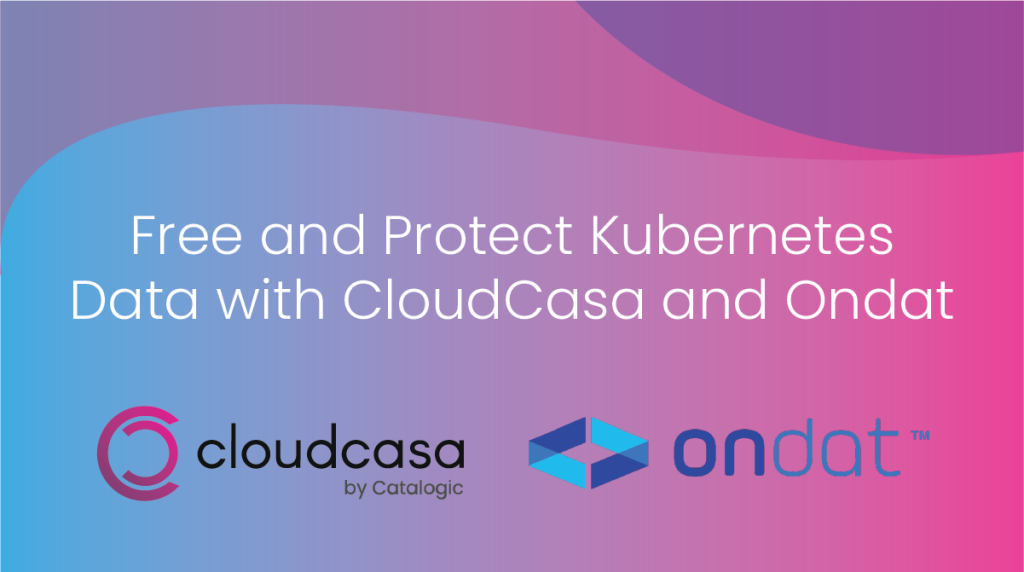 CloudCasa and Ondat are happy to announce a partnership that enables organizations to run, protect, recover, secure, migrate and manage a Kubernetes data plane that scales.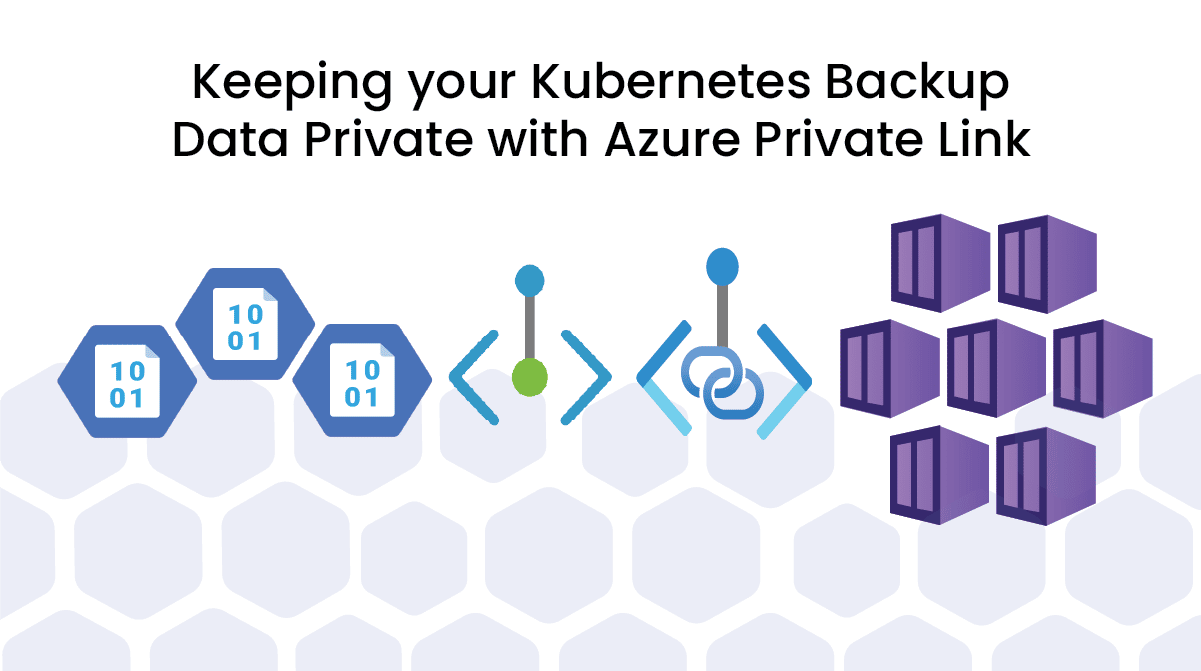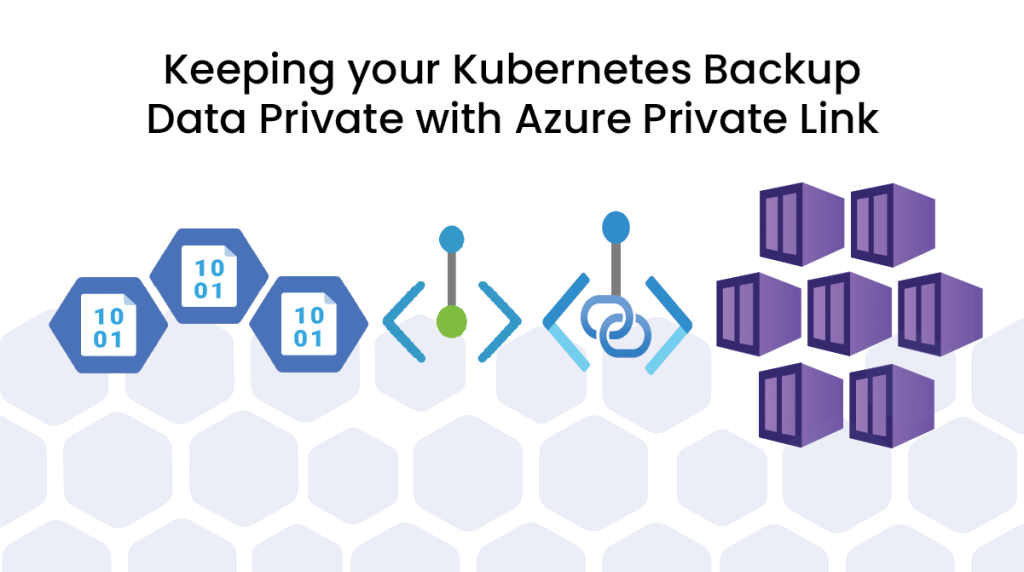 At CloudCasa, as a cloud-native backup-as-a-service provider, we are often dealing with customer concerns about the security and privacy of their data. Sometimes the concern is almost paradoxical because the data and application they are protecting is publicly accessible and running inside the public cloud.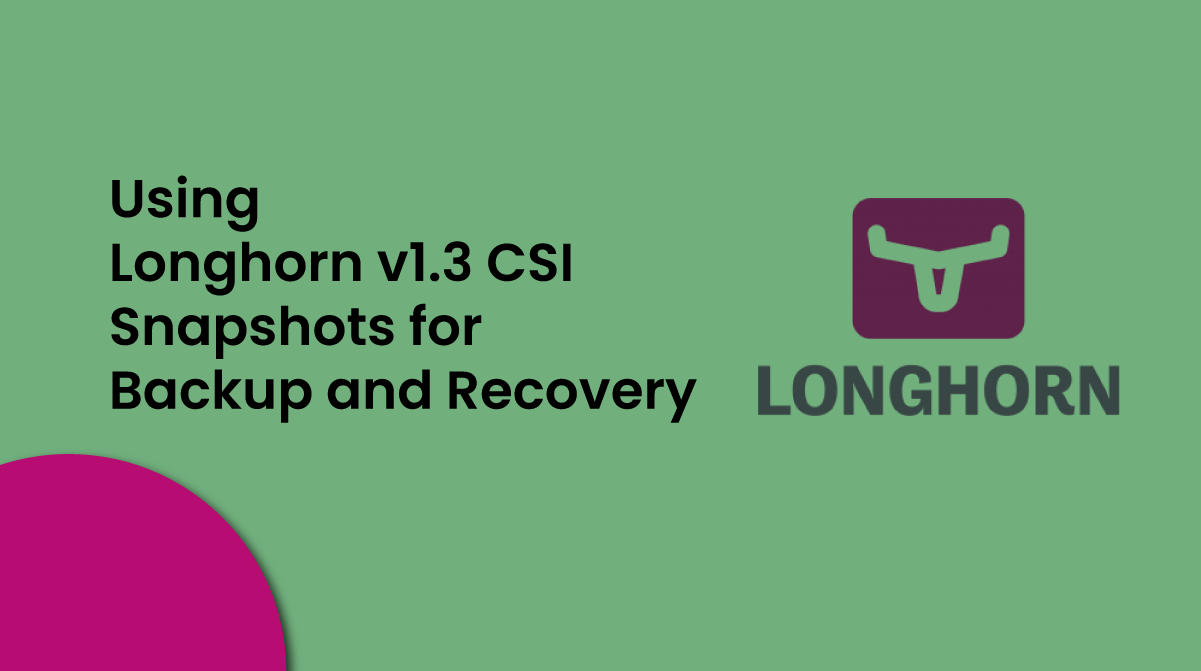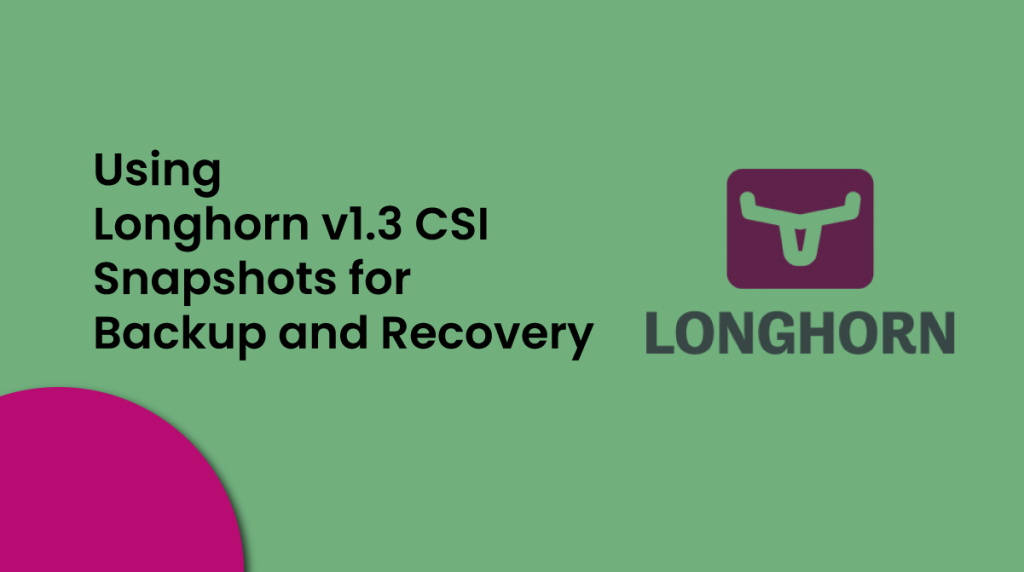 With the release of Longhorn v1.3, CloudCasa is happy to announce that it fully supports the backup and recovery of Longhorn persistent volumes (PVs) on Kubernetes clusters. While previous versions of Longhorn supported volume snapshots and the CSI interface, Longhorn v1.3 introduced full support for the CSI snapshot…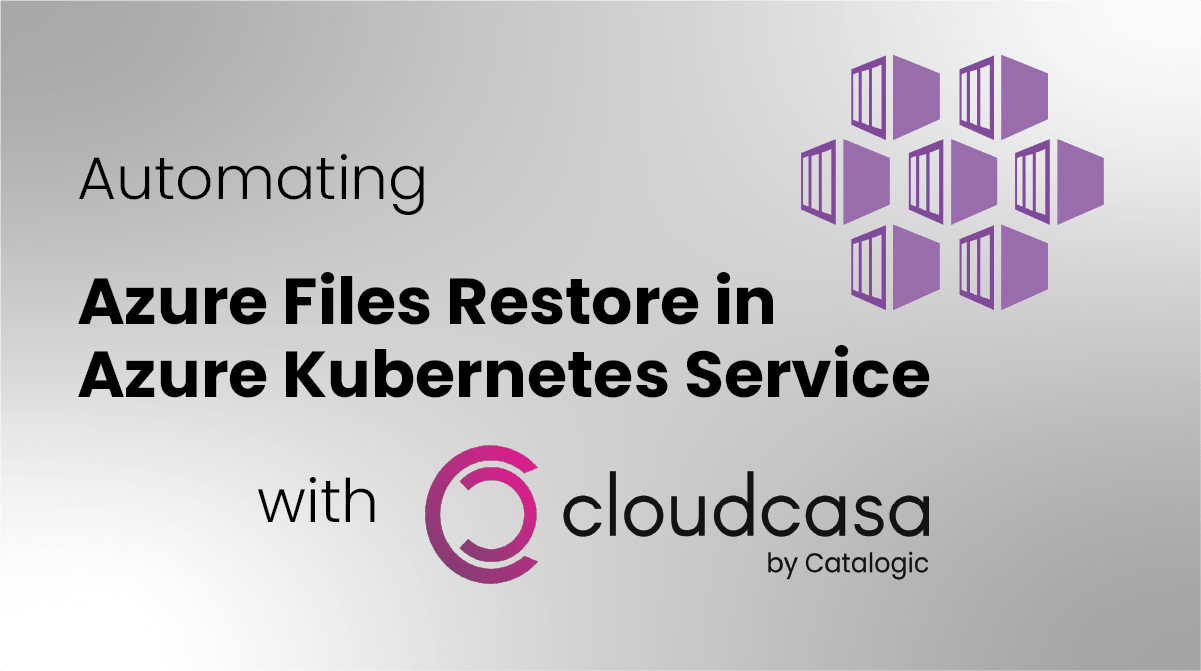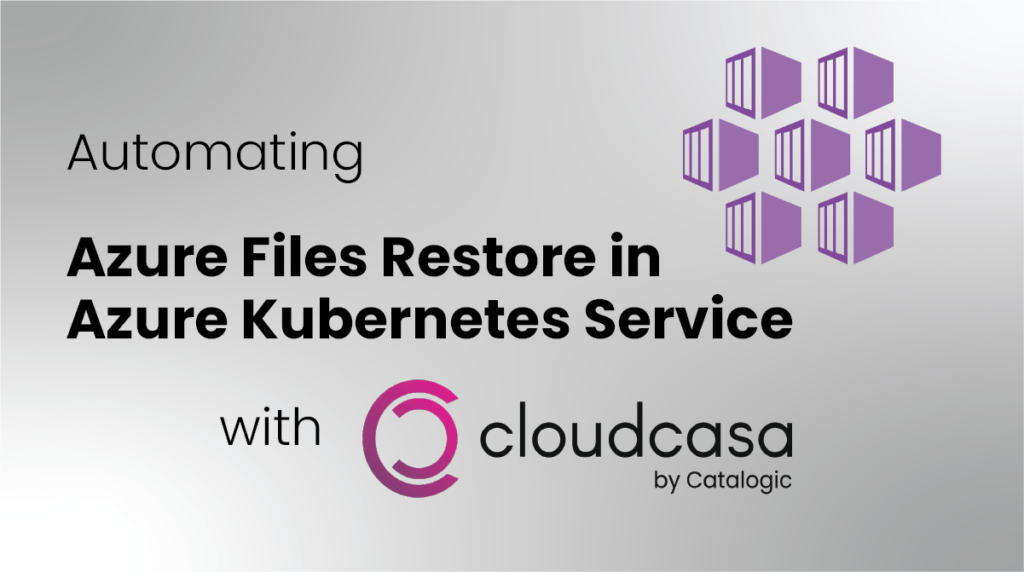 If you are considering Azure Files as the persistent storage for your Azure Kubernetes Service (AKS) applications, there are important considerations around AKS backup and recovery with implications on how you can perform Dev, Test, and Staging. This article outlines these data management considerations in detail and how…