Learn why GigaOm named CloudCasa
a Leader and Outperformer for Kubernetes Data Protection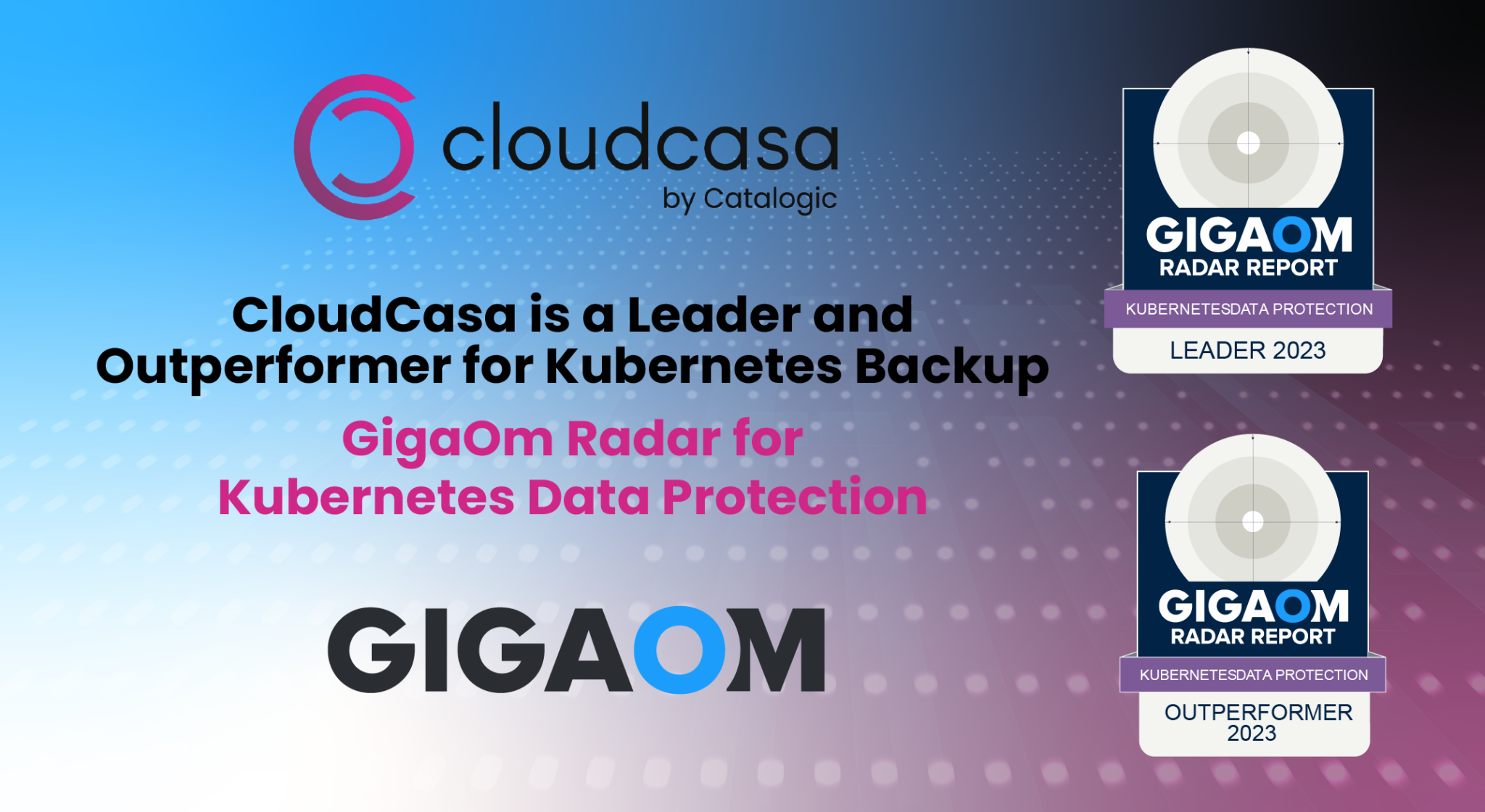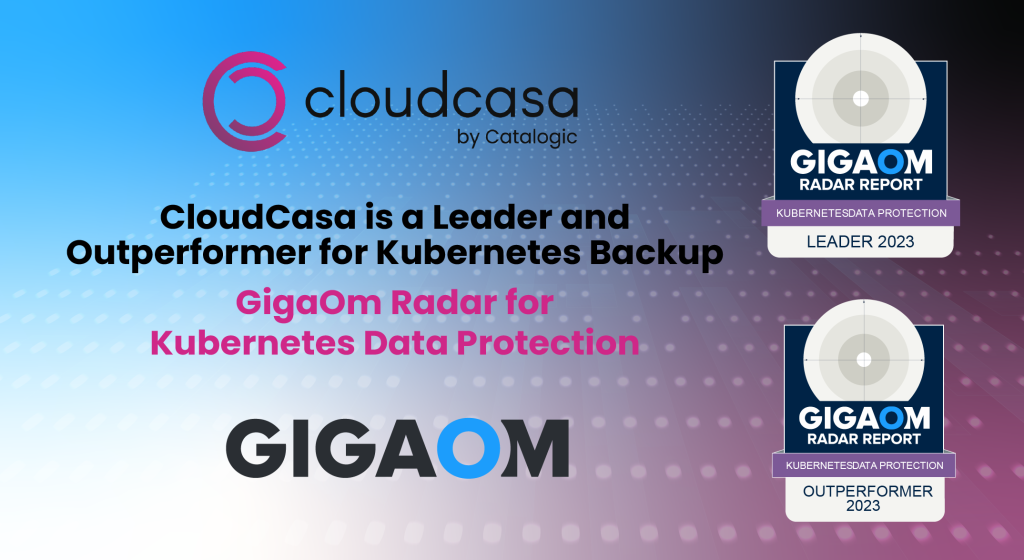 Read this report to learn how CloudCasa is positioned as a Leader and an Outperformer in the GigaOm Radar, and how it stacks up against other vendor solutions in the key criteria comparison. The Vendor Insights summarizes the strengths of CloudCasa as a SaaS service that enables you to backup, restore, migrate, and secure Kubernetes-based applications.
Kubernetes was never really meant for stateful applications, and by default, it lacks many data management and protection features. However, many organizations are building and running their stateful applications on top of Kubernetes, indicating there's a gap in functionality between what Kubernetes offers and what the (enterprise) market wants.
This GigaOm Radar for Kubernetes Data Protection report highlights key Kubernetes data protection vendors and equips IT decision-makers with the information needed to select the best fit for their business and use case requirements.
Register to Read the Report