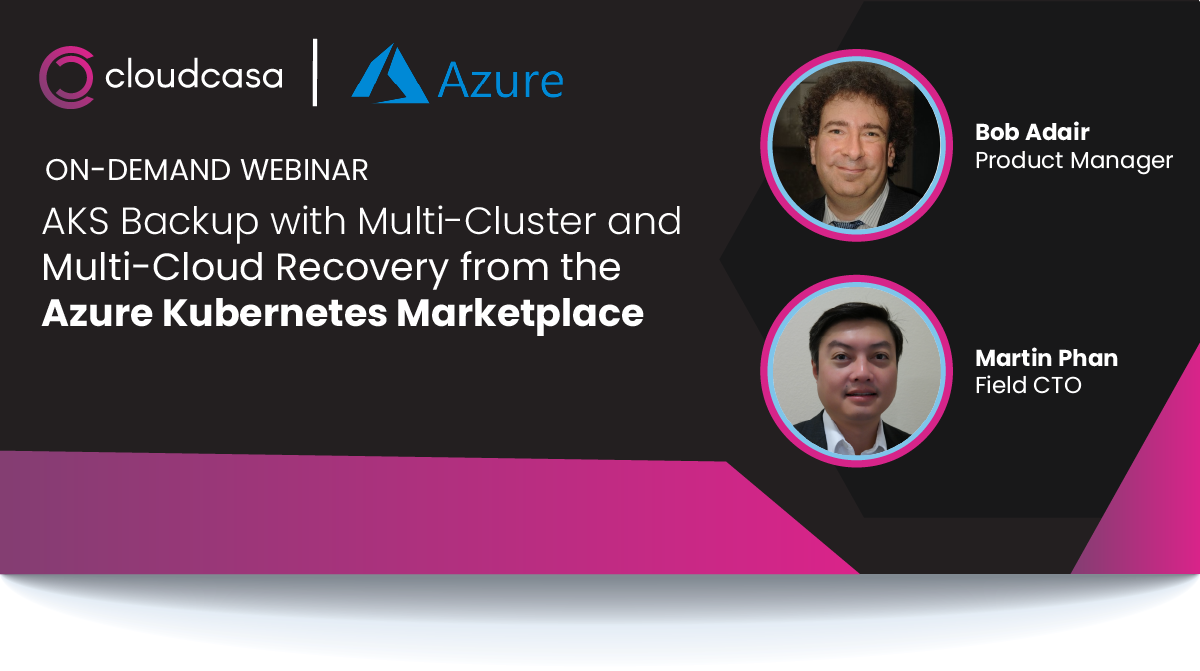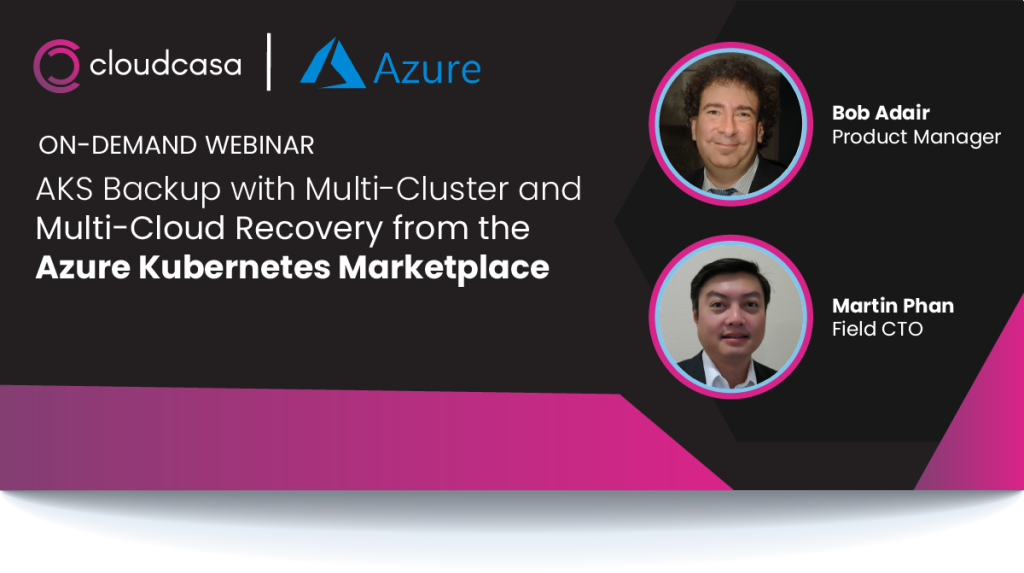 Do you have an automated Azure Kubernetes Service (AKS) backup and restore strategy in place? One that integrates with your Azure accounts to auto-discover your AKS clusters and allows you to set global backup policies across a multi-cluster, multi-account environment? As a Kubernetes application in the Azure Marketplace, CloudCasa:
Fully supports AKS backup and manages Velero installations for AKS users.
Provides secure, self-service, and cost-efficient multi-cloud backup and recovery for Kubernetes.
Can be easily accessed and transacted with integrated billing from the Azure Kubernetes Marketplace or your Azure portal.
Watch this on-demand webinar to learn how, from your Azure Portal, AKS users can now easily find, subscribe to, and deploy CloudCasa as an extension on any cluster to deliver enterprise-grade, cloud-native data protection and management.