We are excited to announce CloudCasa can now be deployed via a recipe to protect Kubernetes clusters managed via Rafay Kubernetes Operations Platform for Enterprises and MSPs.
Kubernetes Clusters managed by Rafay with CloudCasa
With Rafay and CloudCasa, enterprises can use and protect Kubernetes distributions and immediately gain centralized automation, security, visibility, data protection and governance capabilities for Kubernetes and application lifecycle management – across public clouds such as AWS, Azure and GCP.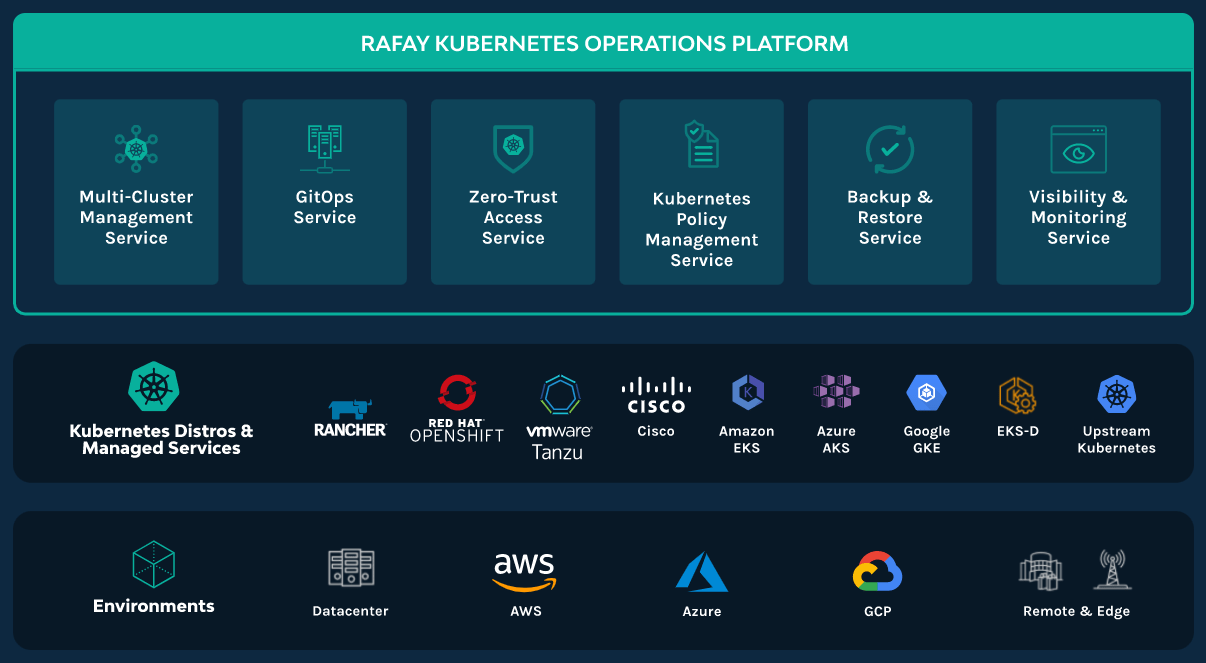 Here at CloudCasa, we reviewed Rafay, and the team was immediately impressed by its ease of use and agnostic approach to enable Kubernetes operations and lifecycle management with the same modern look and feel regardless of the Kubernetes distribution used and infrastructure it's running on.
Rafay and CloudCasa believe a modern infrastructure deserves a modern operations solution.
With a combination of an enterprise-grade operations platform and expert services, Rafay helps enterprise platform and SRE teams create a modern operations practice to support their modern infrastructure. Over the past many years modern, cloud infrastructures and technology have evolved rapidly and we believe that their required operations should evolve rapidly too.
The CNCF landscape is ever growing and certain aspects of it have a steep learning curve. Rafay develops and maintain curated recipes showcasing how you can use the platform you help streamline and securely operate products from the CNCF landscape on your Kubernetes clusters. This means you can quickly and easily cook up exactly what you want in terms of functionalities running on your Kubernetes Clusters via curated recipes.
With CloudCasa on Rafay, deployable via a fresh recipe you can immediately benefit from a powerful and easy to use and deploy Kubernetes backup and cloud database backup service that does all the hard work for you to backup and protect your multi-cloud, multi-cluster, applications.
Why did we Build CloudCasa?
One of the key reasons Kubernetes or K8s has become so popular is because of its on-demand orchestration of container workloads. It allows users and businesses to consume the unlimited compute potential in the cloud as required to meet workload demands.
A key recent change in container-based applications is that we are starting to see more stateless workloads transition into stateful workloads in the cloud. Meaning, that data needs to persist beyond the lifetime of a container, which is why we see companies like Amazon and Azure developing technologies for making stateful workloads possible such as persistent storage for Kubernetes clusters and cloud databases.
Obviously, with the transition to stateful workloads, the data being stored is important to business applications and it needs to be protected. You need to then start considering how to backup your K8s data, to ensure in the event of a disaster it can be recovered. If your environment is hit via ransomware, can you recover your data and clusters back to a good known state? 
This is where CloudCasa steps in to provide a simple, easy to consume, software-as-service offering to deliver backup and recovery for Kubernetes clusters and cloud databases. The snapshots and backup copies taken via CloudCasa not only act as a form of insurance when disaster strikes, but they are also useful during the DevOps process and for other IT and business processes, such as application testing and compliance retention and reporting.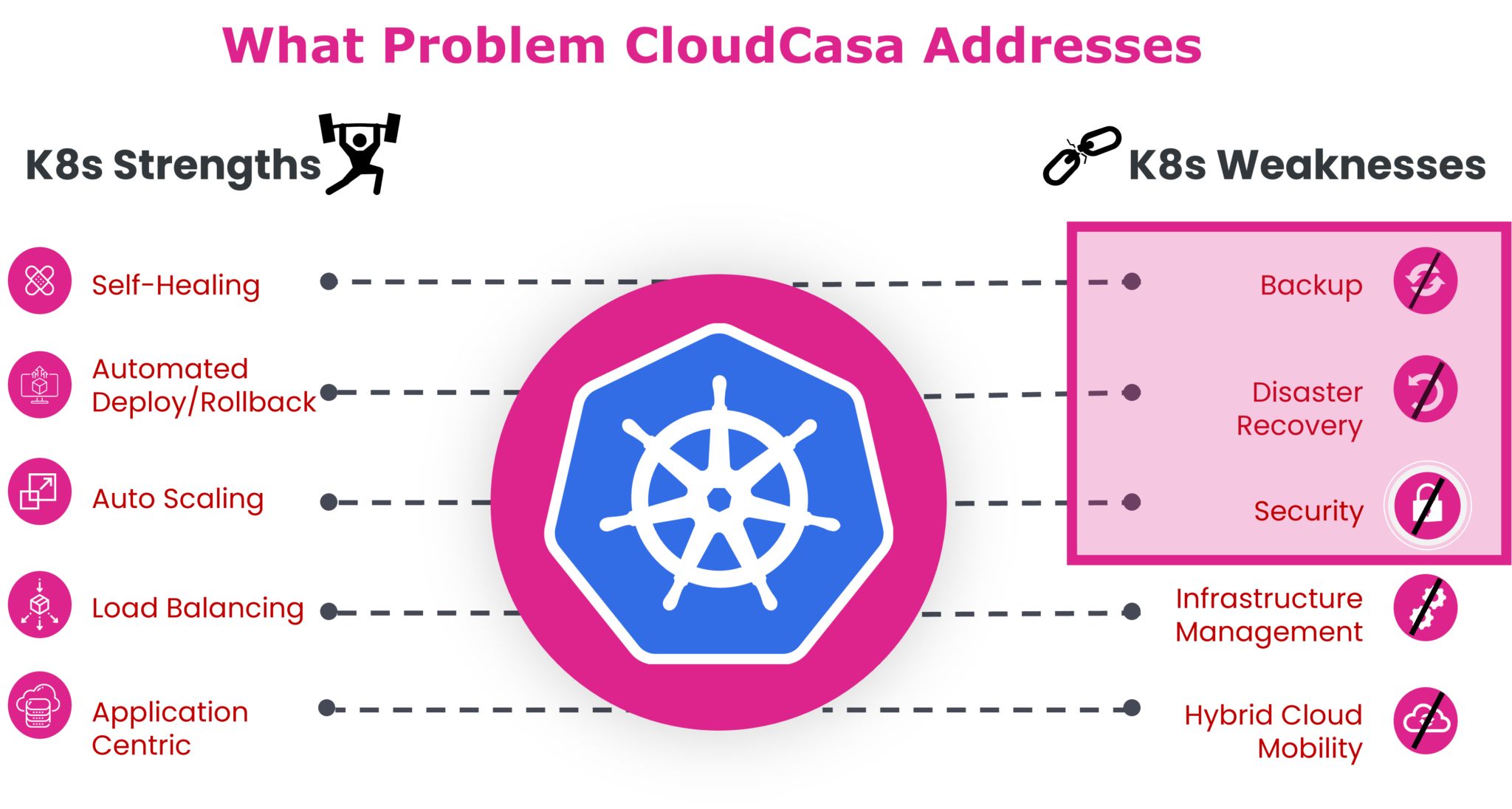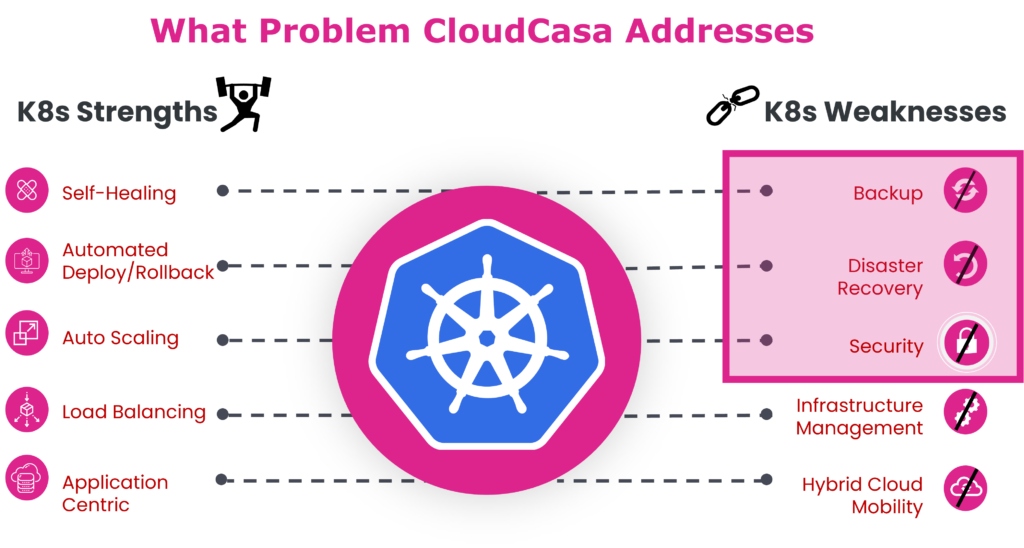 CloudCasa Versus the Competition
K8s usage is rapidly growing with Gartner predicting that by 2022, more than 75% of global organizations will be running containerized applications in production. With this rapid adoption the data protection market is seeing a hive of activity with many organisations introducing data protection solutions for Kubernetes clusters. Sadly, a lot of these solutions are incumbent retrofits, customized VM backup products or bundled storage products that weren't built in the cloud with simplicity in mind.
At CloudCasa we wanted to do things differently and, in our mind, the correct and most natural way was to offer a cloud-native backup as-a-service offering covering Kubernetes cluster resources and data.
While it is great to have an open source option like Velero to install and use, with the do-it-yourself approach you will need to do a lot of heavy lifting, including installation and storage provisioning, software updates, backup scheduling and monitoring, and more, and all from a CLI.
This means a large investment in time and effort to ensure the solution is optimally deployed and managed to ensure your business can effectively protect your cloud-native workloads.
CloudCasa is the opposite end of the spectrum. Providing a powerful and easy to use backup service, that does all the hard work for you to backup and protect your multi-cloud, multi-cluster, applications, so you can focus on delivering the operational efficiency and speed of development advantages of containers and cloud native applications.
Getting setup is a doddle and you can be running backups of your Kubernetes cluster resources and data in under 5 minutes.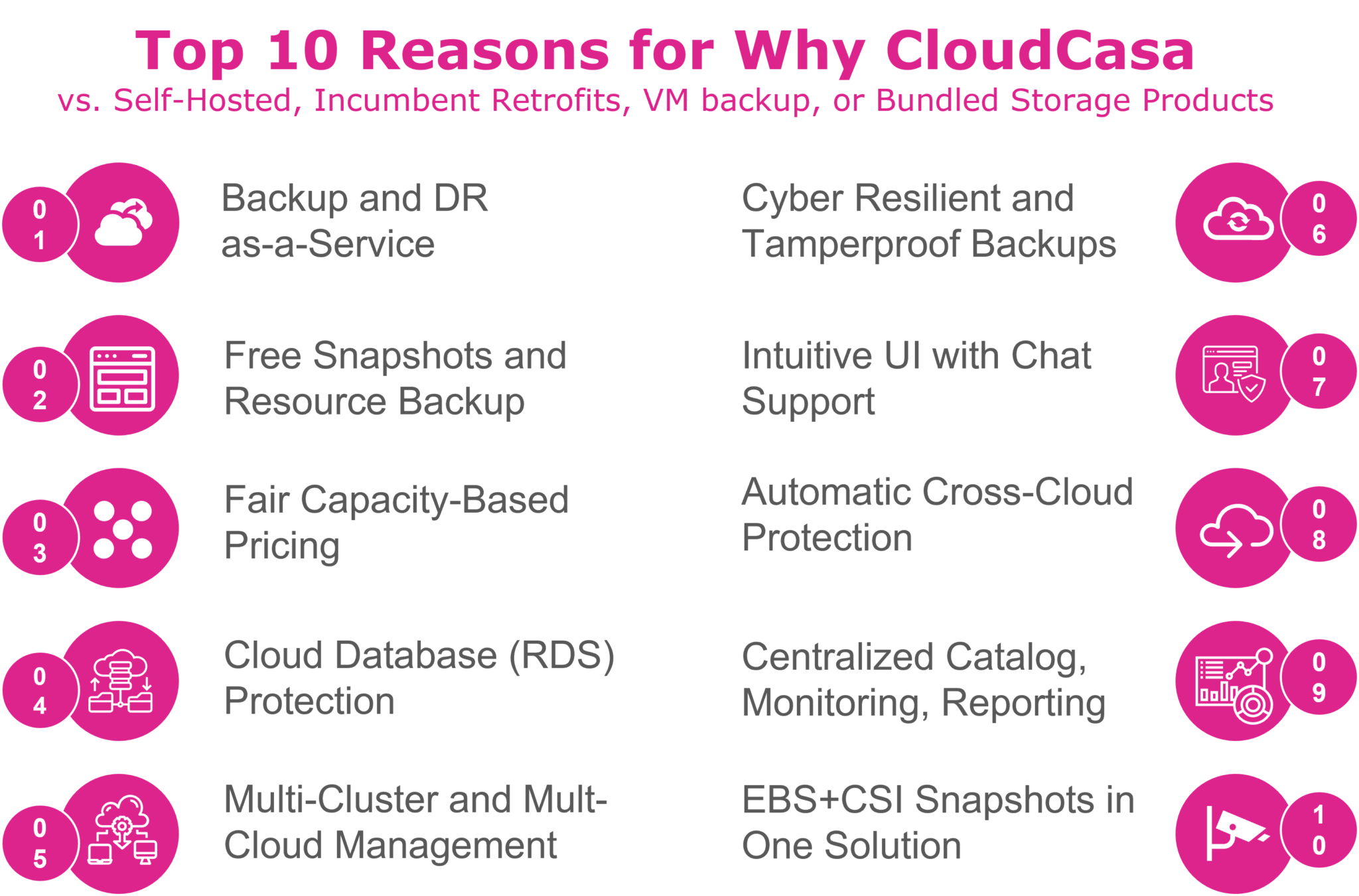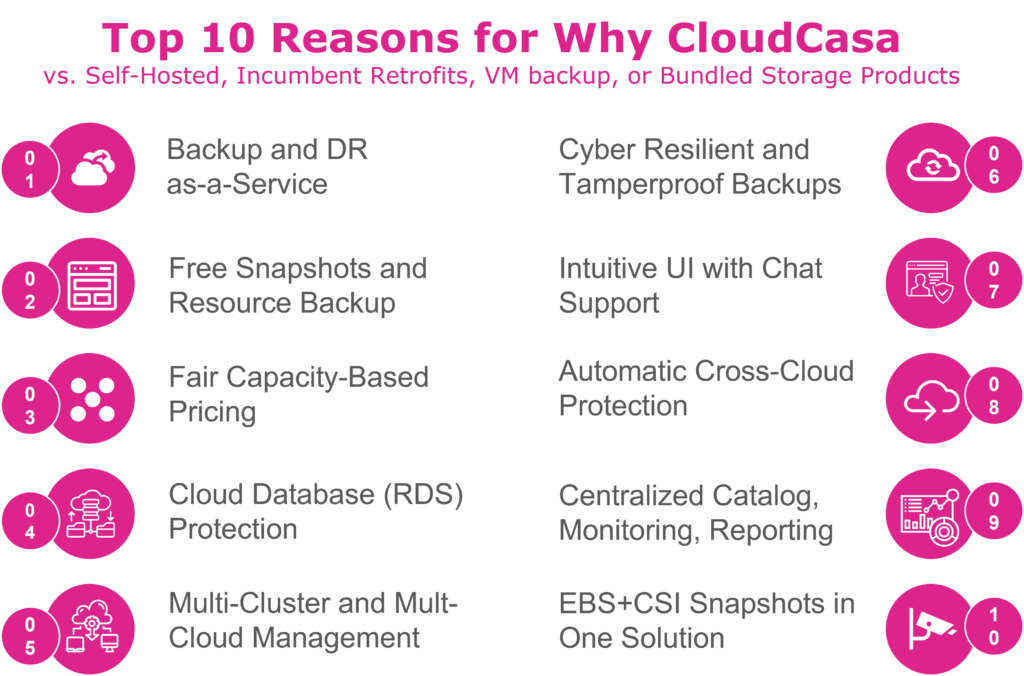 Summary
With CloudCasa, we have your back based on our many years of experience in enterprise data protection and disaster recovery.
From the Rafay Management console, you can easily build a CloudCasa recipe and deploy across your Kubernetes Clusters to provide the same level of application-consistent data protection and disaster recovery for your cloud native applications that your IT department provides for their virtual and physical server-based applications today.
Why not give us a try today via CloudCasa Free Plan sign-up or if you are interested in deploying CloudCasa via a Rafay recipe. If you have any queries, want to see a demonstration, or just have a chat with us feel free to get in contact via casa@cloudcasa.io