Catalogic Software was a silver sponsor at the KubeCon + CloudNativeCon North America 2020, where we 
launched our newest addition to our Smart Data Suite, CloudCasa
 – data protection and disaster recovery as a service for Kubernetes and cloud databases CloudCasa is available through public cloud marketplaces and marketplaces of popular distributions such as DigitalOcean, RedHat ® OpenShift ®, SUSE Rancher™ and VMware Tanzu. The free offering has no limits as to the number of clusters or worker nodes per user or organization. Backup retention will be a maximum of 30 days with more premium offerings coming soon.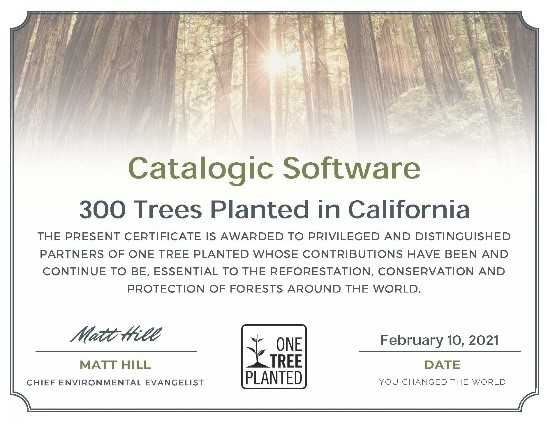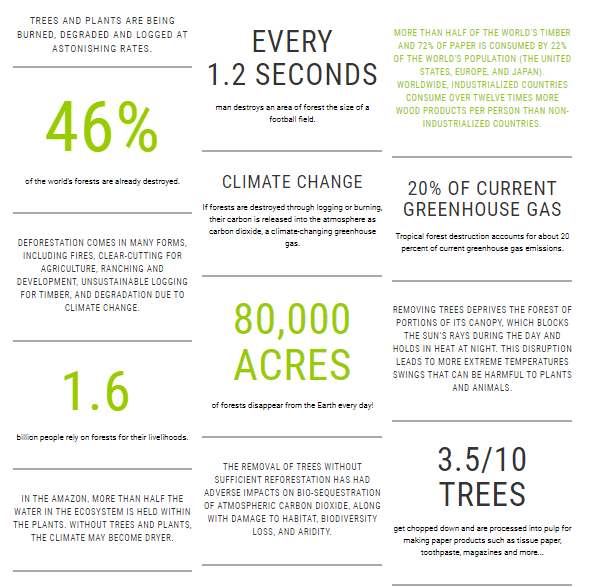 If you didn't attend the KubeCon + CloudNativeCon event, let's catch you up! During the event, attendees could explore virtual booths of all sponsors. Within our booth we included a virtual survey in which we promised to plant 1 tree for each question attendees answered. We kept that promise! Catalogic has donated 300 planted trees in California, NY in hopes to help rebuild the damage of millions of acres burned from wildfires. According to One Tree Planted, "Five years of drought and a large-scale bark beetle infestation have seriously damaged California's forests. 2017's record-breaking wildfire season burned more than 1.3 million acres – an area the size of Delaware. 2020's fire season has consumed close to 3 million acres, resulting in hundreds of millions of trees that will need to be restored."
It is our hope that we can play a role in making a sustainable impact. We would like to thank everyone who participated in submitting a survey during the KubeCon + CloudNativeCon event. You helped in making a difference. Catalogic + You = A Sustainable Future.
For more information about CloudCasa and to sign up of CloudCasa's free tier of service, click here.
To continue to help build a sustainable future, visit One Tree Planted.